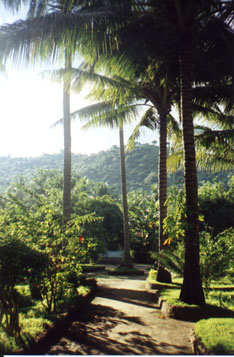 GOLF IN AUSTRALIA
There are a lot of golf courses in Australia, which you can practice, tee off or many things. When I was in Australia, and since I came back to Indonesia, I always think about playing golf in Australia somedays. I have played in several courses in Australia, most of them in Rockhampton, a small city in Queensland. Sometimes you can play more than difficult because you play with Kangaroo. Fun and exciting....
Cost..., don't worry, if you Indonesian Golfers, Australian golf courses usually cheaper than Indonesia. However, during the economic crisis, the cost to play golf in Australia and Indonesia are similar.
See the link channels below for more information.

PARKWOOD INTERNATIONAL GOLF COURSE (GOLDCOAST)
RICHRIVER GOLF CLUB

QUEENSLAND GOLF COURSES

BROSNAN "HOMEPAGE" GOLF EQUIPMENT

DUNSBOROUGH BAY VILLAGE RESORT