Golf Instruction
How do you play golf ? Is it good ? Handicap problems ?
There are many question if we want to improve our skills in playing golf. Friendly speaking, I am not good enough in golf. However, golf is still my best choice for exercise. But don't worry, I try to find something which is very useful to improve our skill and I have add the links in this page.
Golf instruction online from the internet. Try to access to them, and find out how to improve our ability in golf.
Or go to
to find out something about golf instruction which might be different with the above address such as how the effective swing, putting and many more.
On the other hand, I found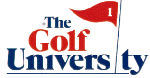 which may available and provide the world of golf and tour.
In term of golf lesson, you can have an private lesson from the banner below.

At last, hope all of the links in here will help you to improve your skills. I hope you satisfied with this web site and please comeback sometimes for the latest news.